Malay COURSE SINGAPORE? LOOK NO FURTHER!
At the moment due to the pandemic, we offer small group classes held online with Zoom in Singapore. Our Vietnamese lessons are taught by native Vietnamese speakers, scroll down to find out more.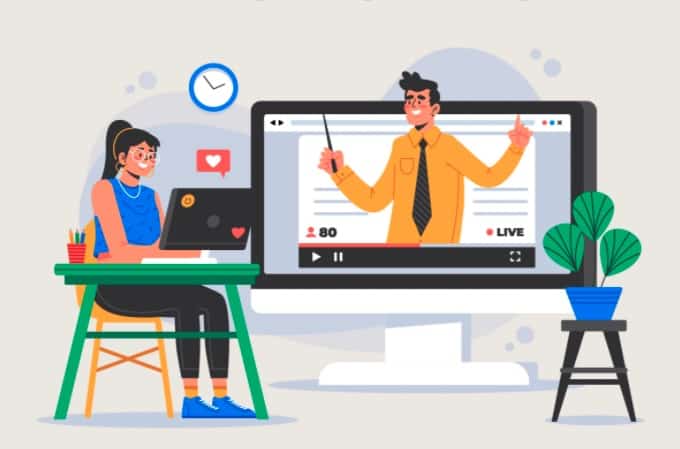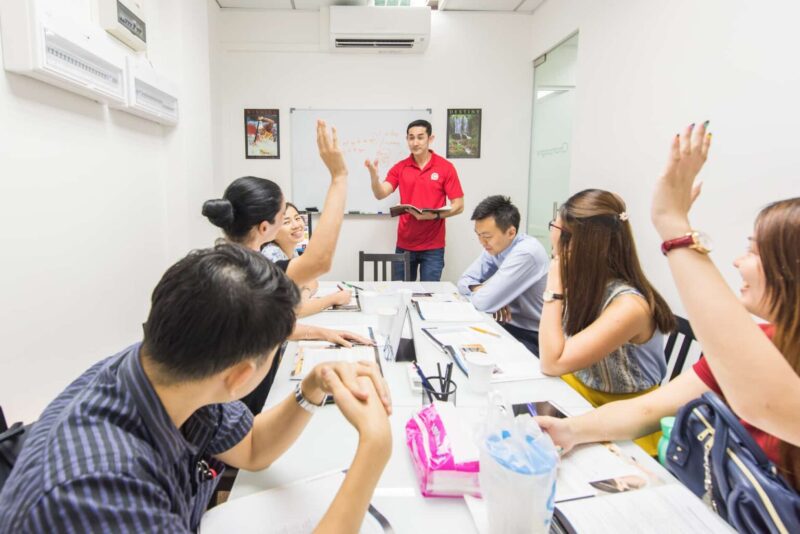 Basic Conversational Malay Course
This course is meant for absolute beginners, with no knowledge of Malay language at all (or at most a little bit) – rest assured, the groups are small. That means it's going to be easy to ask questions if you don't understand, and the teacher will have the chance to go over things with you again.
Weekdays evening or weekend mornings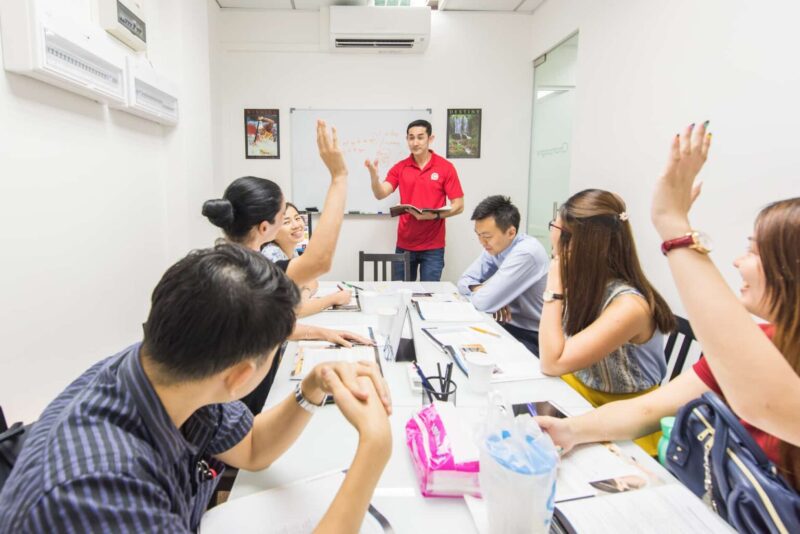 Online Malay class
Keep yourself and your loved ones safe while learning a new language in the comforts of your own home.
Weekdays evening or weekend mornings
Try out a free trial class
We understand it is not easy to just join a class without trying it first.
So try a free online Malayu class with us and see if learning Malayu is for you. No obligations!
EXPAND YOUR OPPORTUNITIES WITH US
Are you hoping to break into your girlfriend's heart or expand into Malaysia's market and scale your business? Or are you looking to increase your potential for landing jobs that may require you to know some Malay? With remote work becoming an increasing norm, being able to speak Vietnamese (even just a bit) can greatly expand your opportunities. When you successfully complete a Malay language course, Singapore companies will certainly notice.
Or are you an expat in Malaysia hoping to be able to connect with the local hawkers and get your order right? Our Malay language course will equip you with all the basic Malay conversational tools you need to charm your way into the hawkers' hearts and learn to appreciate Malay culture. Our team of dedicated teachers has curated a set curriculum that has 9 accompanying books that would help you not only warm the cockles of their hearts but also get more Kerang (cockles) with coconut water
WE PROVIDE THE BEST CURRICULUM TO SUIT YOUR LEARNING NEEDS
We adapted the syllabus to meet your needs, focusing on effective communication skills from the start.  We are also registered with the Ministry of Education in Singapore and keep pace with international standards and businesses' desired proficiency in Vietnamese.
SMALL MALAY CLASSES FOR EFFECTIVE LEARNING
Our class sizes are intentionally kept small, with a maximum of only 8 class participants. Our small class sizes have proven to be effective in helping our students to learn Vietnamese quickly, at almost twice the speed of those who attend larger classes.
OFFICIAL CERTIFICATION PROVIDED (REGISTERED WITH MINISTRY OF EDUCATION SINGAPORE)
We provide Malay language proficiency certification from A1 to C2. These certificates are aligned with the standards set out by the Ministry of Education, Singapore. This means that our certificates are recognized by businesses and would help your profile to stand out to employers who are looking for people who can converse in Malay.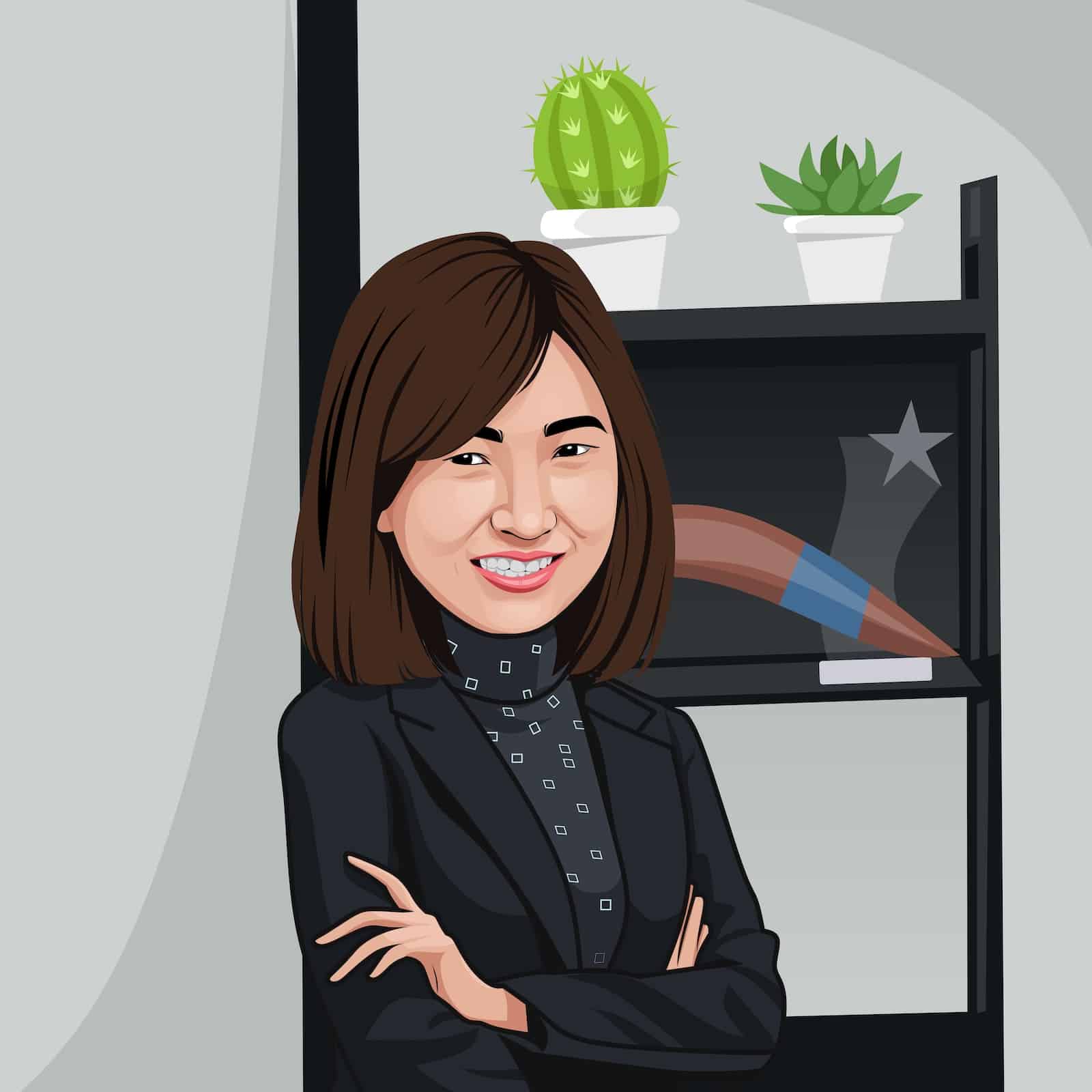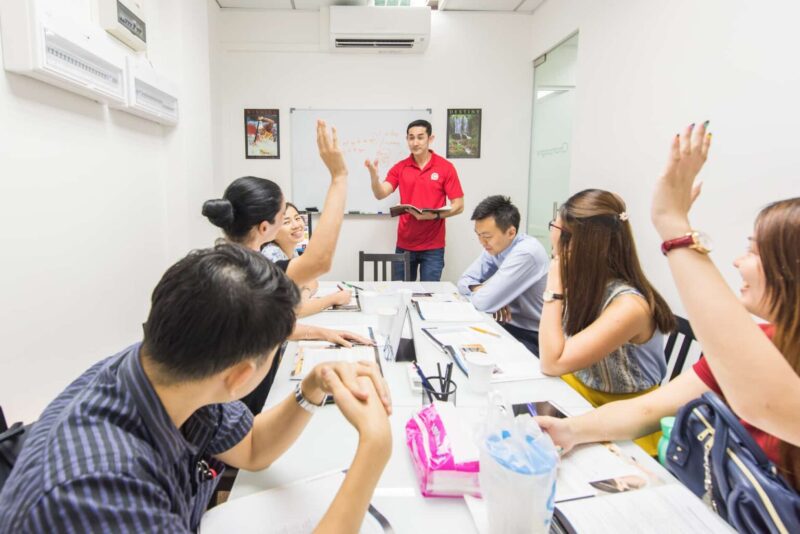 An earlier class when we could still meet safely. Right now, we have moved our Malay language classes online and  deliver the same quality education. Read more about online classes here